We're going to go ahead and say that this is our specialty – after all, social is in our name, quite literally! Truly the key to any communication strategy, social media has the potential to give your brand the boost you never thought practicable. Our agency uses a variety of social strategies across the different channels to support our campaigns.
We leverage the power of social media in the right way to utilize the optimal platforms, reach the appropriate audience, and initiate and encourage fruit bearing conversations with them. We also ensure that your customers are able to share, add content, converse and give ratings and recommendations of your content, services, and products. Social media marketing is a two-way street, and we believe in keeping an open and appealing dialogue. Our company also aids clients in running targeted, strategic ad campaigns on various platforms, along with recommending and executing innovative strategic ideas and technical solutions to guarantee maximum social impact and engagement
Take your brand to great heights of the digital revolution through our top-class SEO Services
ANALYSIS
Identify and analyse industry dynamics such as target regions, customer demographics, industry best practices, and other variables at play.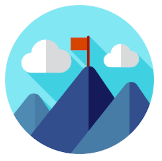 GOALS AND KPIS SETUP
Identify the top competitors of your business and determine the strategies delivering the best possible results in your domain.
EXECUTION
Analyse all aspects of the website, including architecture, coding, content, user experience, conversion hooks, and other finer details
ENGAGEMENT
Determine the most searched keywords used by your target customers when looking for a product or service offered by your business.
TRACKING
Collaborate with clients to understand their marketing objectives, to create a holistic plan aligned with their goals and prerequisites.
REPORTING
Optimize various elements of the website to make it more receptive to the algorithms of major web search engines, such as Google.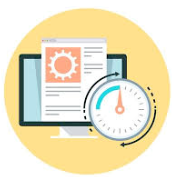 OPTIMIZATION
Enhance brand value and the sociability of your website by distributing high value content of an array of third-party channels.
We are amazing in our approach, easy to work with and offer high level of service experience. If you are looking for High-Quality Digital Marketing Services
The social media optimization team at Bussiness Media leverages a wide spectrum of social channels, where your potential customers can be found and engaged. Based on the nature of your business and marketing goals, we create a holistic strategy comprising a blend of organic and paid activities aimed to deliver on the following objectives:
Enhance Brand Image
Increase Demand
Create Authority
Drive Engagement
Increase Reach
Improve Conversions